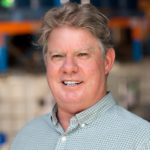 Vetlab is pleased to announce the appointment of Chris Fraser as Business Development Manager. Chris joins us with over 30 years of experience in the Crop Protection industry. Most recently, Chris was responsible for management of Intec Corporation and Mastra in Laverton, Melbourne, in the role of General Manager.
Chris also held roles in Seed Solutions P/L as General Manager, and in IAMA as General Manager Dairy Rural and then IAMA SE division.
Prior to this he was the Regional Manager NSW for Seed and Grain Sales P/L before his transfer to IAMA SE based in Melbourne.
Chris will be responsible for developing relationships with new customers as well as strengthening the business relationships we have with our existing customer base. Chris will also join the Vetlab advisory board in 2016